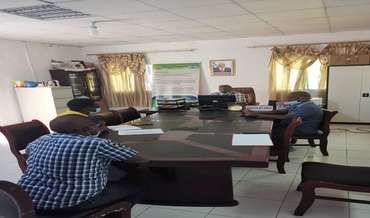 Our Very First Project In Somaliland
Our Very First Project In Somaliland And Advanced Engineering Solutions Has The Opportunity Of Interacting With Somalilanders In An Unprecedent And Special Way.
Advanced Engineering Solutions [AES] has signed a Contract with the Somaliland Development Fund Secretariat on 27th July 2021 for the provision of Feasibility Assessment, Detailed Design and Technical Specifications for Rehabilitation of Maydh- Erigavo Road.
The Consultant is jauntily expected to commence the signed assignments on 26th August 2021. As the project targets on delivering infrastructure that is relevant for inclusive economic development which also focuses on sustainable investments that spur job creation and fast growth, while at the same time laying the foundation for long-term resilience and development, leading to a more stable and peaceful Somaliland.
Advanced Engineering Solutions [AES] is optimistic and yet enthusiastic that with the already guaranteed Client's invaluable cooperation as well as effective liaison with all other project stakeholders supplemented with the anchored Consultant's adept experience and stalwart personnel, the accomplished assignment will unequivocally realize effective advanced engineering solutions to the challenges attributed by the existing and prevailing conditions enroute Maydh- Erigavo Road.