Assignment name:
Consulting Services for Detailed Design and Construction Supervision of fourteen 14 warehouse and outdoor support Storage Facilities
Location within the Country: Tanzania
Name of the Client: TANPAC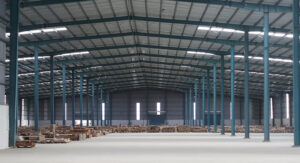 Address:
Secretary
Ministerial Tender Board,
Ministry of Agriculture
University of Dodoma,
School of Humanities,
Block 9, Ground Floor, Room No. I 121,
P.O. Box 2182, 40487 DODOMA, TANZANIA
E-Mail ps@kilimo.go.tz
Start date:
November 2019
Completion Date:
October 2020
Name of Associated Consultant, if any:
AV Consult P.O box 33213, Alpha crown electrics ltd, p.o box 32197, Turner and Townsend plot 21 Yusuf Lule Road Kampala.
Detailed Narrative Description of Project:
The Main objective of these consultancy services is to undertake design and supervision for the Construction of fourteen (14) storage warehouses and outdoor supporting facilities for different selected sites in Tanzania Mainland (12) and Zanzibar (2). This will include undertaking situational analysis of the proposed sites and carrying out the design and supervision of construction works.
Detailed Description of Actual Services provided by your staff:
Advanced Engineering Solution is in charge of:
Preparation of the inception report
Feasibility Study including preliminary design, economic analysis and cost
estimates;
Preliminary Environmental and Social Impact Assessment (ESIA), Development
of Preliminary Resettlement Action Plan (RAP) and survey of properties to be
affected;
Detailed engineering design and cost estimates;
Detailed ESIA and RAP;
Preparation of Tender Documents.